Stone Veneer: A Valuable Home Upgrade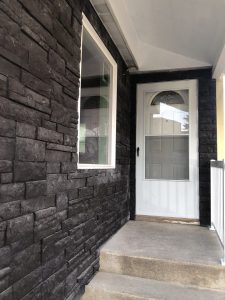 Did you know that stone veneer installation, according to remodeling.hw.net, is truly a valuable home upgrade and tops the list of the highest return on investment remodeling project? (https://www.remodeling.hw.net/cost-vs-value/2020/ ) In fact, house owners are recouping a whopping 95.6% of their costs on these stone home upgrades upon selling their real estate.
A Versetta Stone Project done in Northern Ash
A Versetta Stone porch project done by A Quality Roof Now displays this gorgeous manufactured stone in Northern Ash. The homeowners chose this head-turning, tight-cut style siding to contrast the yellow exterior of their house.  If increasing the resale value of a home wasn't enough when deciding on exterior home siding upgrades. Manufactured stone veneer stands tough and endures wind, heat, freezing, and thawing. To top it off, it has little to no maintenance. There is no need for touch-up paint, coatings, or sealants. The customers wanted an attractive and high-functioning porch. So they hired us to build a welcoming porch cover to give needed over-head protection to the residents and visitors entering their home. In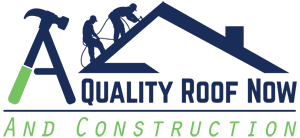 addition, the owners had us construct a handsome column with a matching stone base. This stone veneer-sided column has both eye-catching beauty and is functional for users to balance themselves as they walking up the cement porch stairs.
The homeowners also included the installation of a convenient Regal aluminum hand railing. This handy feature also allows them to continue a safe ascent to the front door. Furthermore, it delightfully ties together their new home entrance project.This hand railing is also another sturdy, low-maintenance addition which is composed of non-rusting aluminum alloys. It's important at A Quality Roof Now that our customers' projects be constructed with high-quality and long-lasting materials that are beautiful and easy to maintain.
Are you looking to increase the resale value of your home with stone veer? Let A Quality Roof Now create your exterior, home-investing project. Call us today at (509) 439 – 1783 for your FREE $$ estimate.
(509) 439-1783