Home and building owners in the Tri-City and Yakima areas are contacting A Quality Roof Now, an experienced, knowledgeable, and local metal roofing contractor. The professionals at A Quality Roof Now are experts in metal roof installation.
Increasingly more property owners are attracted to the stunning clean lines, attractive colors, and impressive durability of metal roofing for their homes and commercial buildings.
Some may think about barns and industrial buildings when thinking about metal roofs. Builders often constructed the early metal roofs of corrugated metal panels with exposed screws.
Modern metal roof technology has advanced into sophisticated roofing systems with attractive styling.
Metal Roofing Systems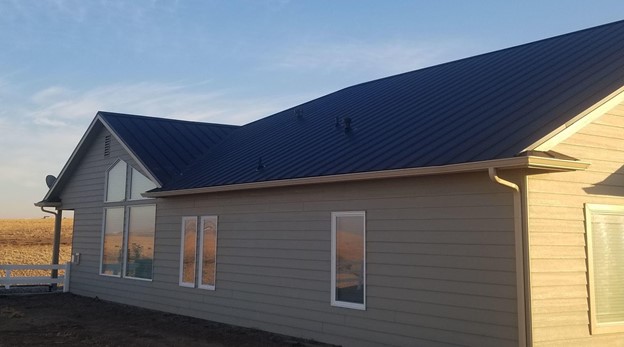 Snap Lock metal paneling is a popular choice for homes and commercial buildings. This sturdy metal has "V"-shaped ribs along the full length of each panel, which locks with the adjacent panels and interlocking edges.
The locking system is important for this type of metal roof construction. The metal can then expand and contract with the temperature conditions from the inside and outside of the home or building. This movement allows the panels to keep the solid protection of the underlying roofing system without loosening and lifting.
The metal covers the specially designed screws in Snap Lock roofs. This prevents water from hitting the fasteners, creating premature rusting and breakdown. This is important so that the screws do not work themselves out of the roofing structure. Instead, the fasteners stay put so the roof will last for many years to come.
Popular Styles of Metal Roofing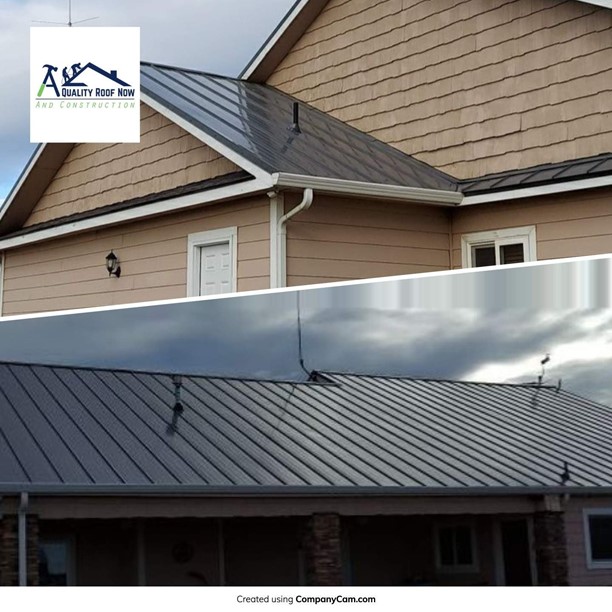 The straight architectural lines of vertical panels are a popular metal roofing choice. The metal comes in an array of beautiful colors and textures.
Sometimes it's hard to recognize that one is indeed looking at a metal roof. Property owners can select specially stamped metal panels that have traditional styling. In this way, the owner can pair the look and character of their home or building with the durability of metal.
Metal shingle panels can give the roof the look of high-end slate shingles to the more traditional asphalt shingle roof.
Home and business owners may want the style of wood shake, but prefer the endurance of metal over the upkeep of cedar.
Some local ordinances do not allow roof replacements in cedar shingles anymore because of the increased chance of wood catching fire over other roofing materials.
This is where metal roofing gives the look that owners want yet provides the roof with incredible protection from destruction.
Those who want a handsome look of clay tiles for their southern and Mediterranean style homes and buildings can likewise use stamped metal panels. With metal, they no longer need to fret about replacing individual dislodged and cracked tiles.
Custom Metal Roofs at A Quality Roof Now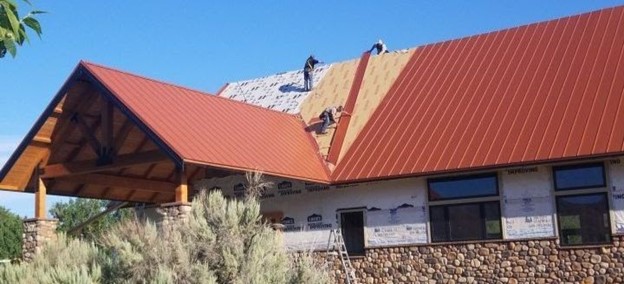 Metal roofs are custom constructed by A Quality Roof Now. The experienced metal roof contractor measures and plans the placing of each metal panel.
The formed metal roofing materials are fabricated and delivered. Then the professional installers at A Quality Roof Now go to work carefully shaping and installing each element of the metal roofing system.
Is Metal Roofing Right for Your Roof?
Give A Quality Roof Now a call to see if a metal roof is right for you.
A Quality Roof Now's licensed and bonded roofing contractor will inspect and measure your existing roof.
For those in the planning stages of a new home or building, A Quality Roof Now's friendly contractor will carefully review your construction plans. Then they will discuss costs and styles and explain just how the metal roofing installation will proceed for your project.
Call A Quality Roof Now for your free metal roofing analysis today!