Strong winds in the Tri-Cities area and Yakima can cause serious damage to your roof and home. Severe storms can be a problem to your home. However, if you take some necessary steps, you have the ability to decrease your chances of significant wind damage to your roof.
Here are some things you can do to decrease your chances of serious damage to your roof.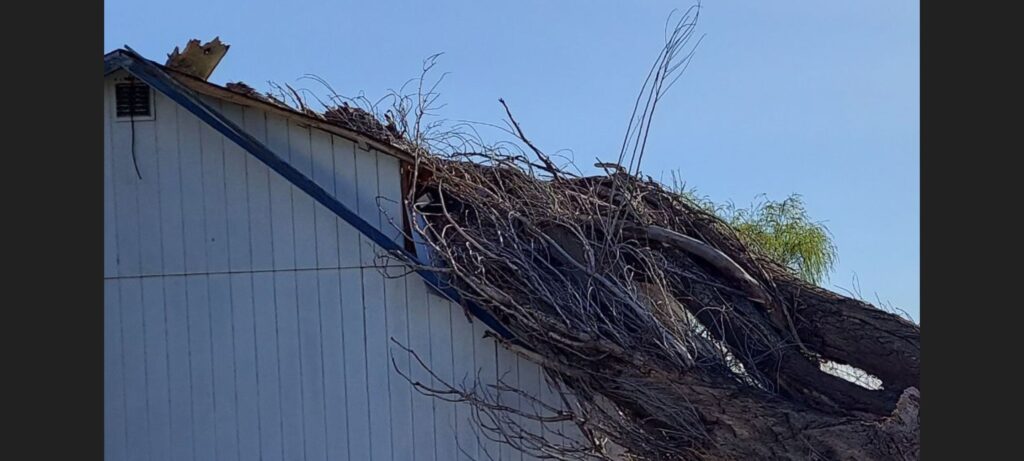 Assess the Trees on Your Property
The trees on your property are beneficial. They help to shade your property during the warmer months and keep everything a little cooler in temperature. Take a look at all the trees on your property and see if they need to be trimmed back, pruned, and maintained. If a severe storm rips through, they could be susceptible to falling branches. If your trees are close to your home, they could fall and damage your roof.
Regular Roof Maintenance
Regular roof maintenance and inspections can be very beneficial to you. They can help in the prevention of roof wind damages from rough weather. Have your roof checked to see if you have missing or loose shingles and make sure to take care of them asap. This can help to prevent more shingles from being ripped off during high winds.
Get Roof Repairs or a Roof Replacement Done When Needed
A professional roofing company can come out and inspect your roof for any issues. A Quality Roof Now can provide you with wind damage repair services, including secure tarping to prevent water damage to the rest of your home. They have the necessary knowledge and experience to effectively communicate with insurance companies, and if necessary, they can replace your roof and get it functioning again to protect your home.
If you're in need of roof repairs or a total roof replacement in the Tri-Cities and Yakima areas, please don't hesitate to give us a call. Contact A Quality Roof Now at (509) 439-1783 today or visit us online for more information!