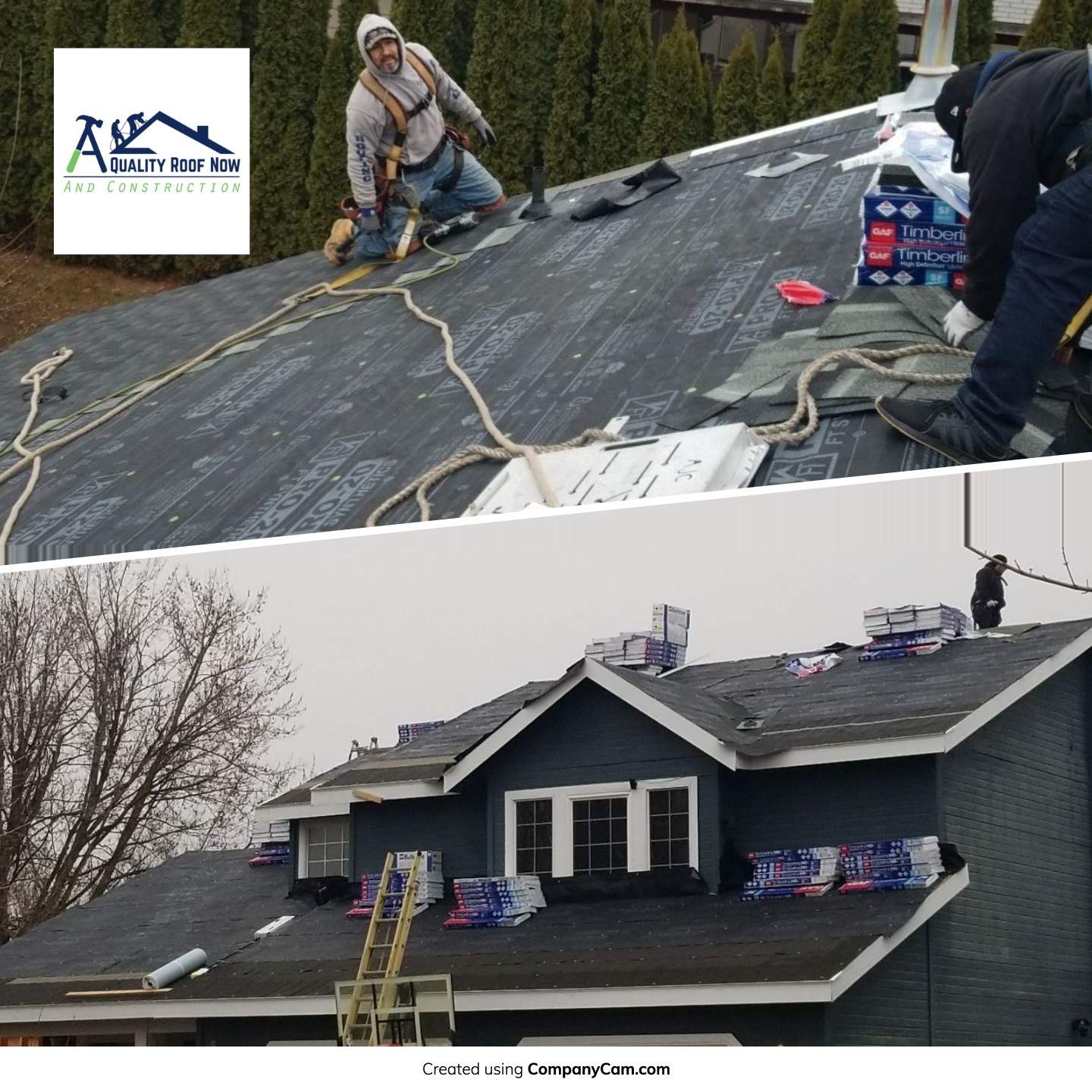 The Yakima Habitat for Humanity called A Quality Roof Now to install a new asphalt shingle roof on the addition of this Zillah, Washington home.  A Quality Roof Now was the roofing contractor for the new roof on the addition. But they also replaced the existing roof on the rest of the home with the same charcoal colored GAF Timberline HDZ roofing system.
This is a unique community project for the Yakima Habitat for Humanity because the home was already built. However, there was an urgency and a great need for more space for the homeowners. This special family opened their hearts and home to seven siblings! This moved community members to convince the Yakima Chapter of Habitat for Humanity to take on this home remodeling project. This is why Habitat for Humanity sought out A Quality Roof Now as an expert roofing contractor in Yakima and the Tri-City areas.
A Quality Roof Now is a Master Elite roof contractor with GAF roofing systems. Because of this, GAF is giving to the community by picking up the cost of the Timberline HDZ charcoal shingles, roof deck protection, and venting.
The GAF Master Elite certification denotes the high experience, skill, training, and knowledge of the installers at A Quality Roof Now. The top-notch roofing craftsmen at A Quality Roof Now and GAF roofing products will ensure this roof will last for many years!
A Quality Roof Now replaces and installs many new roofs in the Yakima and Tri-Cities areas. Their known for their satisfied customers. Their roofs endure the extremes of weather and protect homes. So the homeowners can focus on more important things like raising their fabulous family!
Are you interested in learning more about A Quality Roof Now and the high quality materials they install?
Give A Quality Roof Now a call and get a free roof consultation! (509) 439-1783